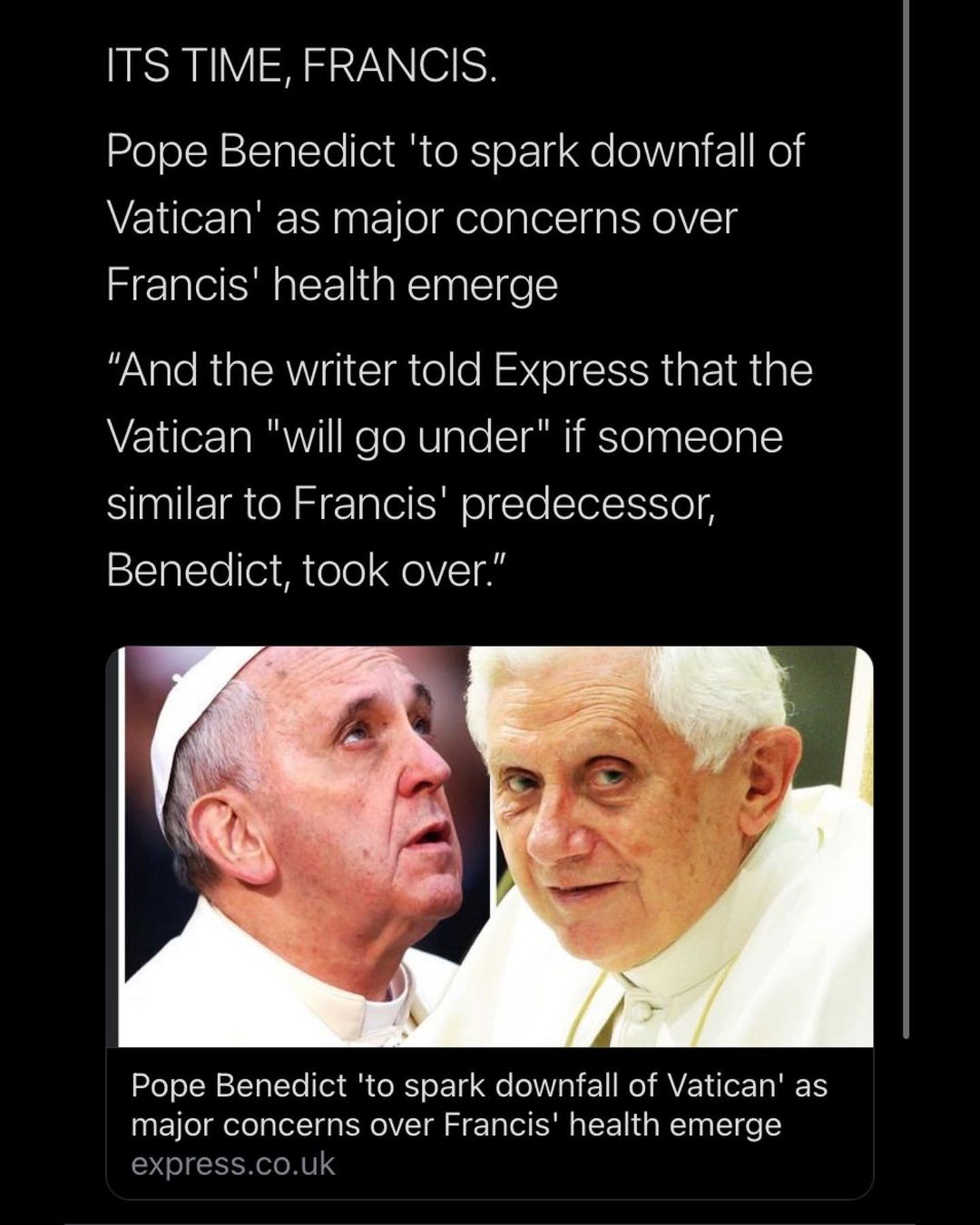 This way, Francis.
Destiny awaits.
Francis was forced to cancel three events at short notice over the weekend, after his ongoing issues with sciatica struck the 84-year-old again. Matteo Bruni, a spokesperson for the Vatican, confirmed that due to the return of his condition he would not deliver Mass on Sunday, as well as attend a meeting with diplomatic corps on Monday, which has now been rearranged. This is the latest in a string of cancelled appointments he has made due to the condition, which affects the back and legs, after he skipped New Year's Day Mass.
His health has become a concern for insiders, including Vatican author Lynda Telford, who said she was fearful for the future of the church if Francis stood down.
And the writer told Express.co.uk that the Vatican "will go under" if someone similar to Francis' predecessor, Benedict, took over.