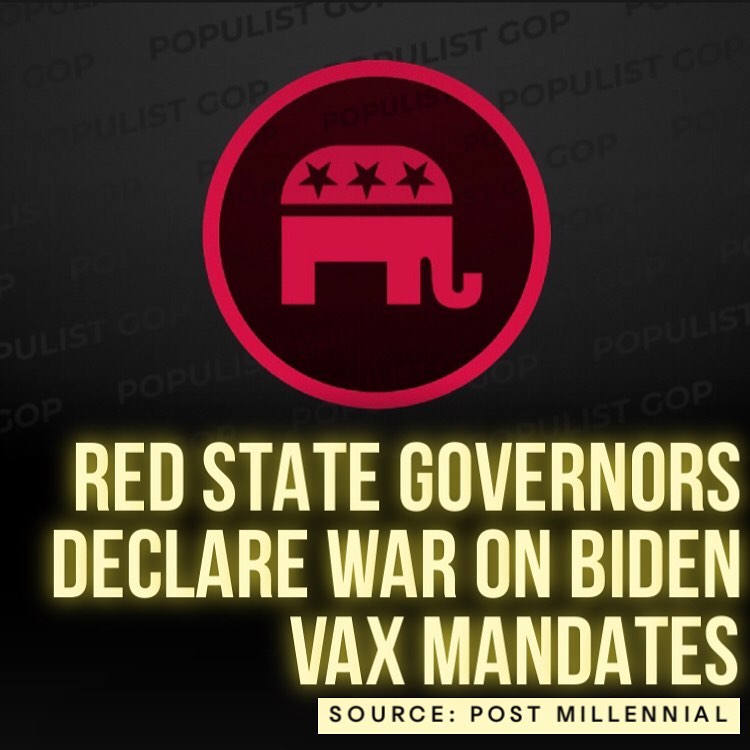 "This will never stand up in court. This dictatorial approach is wrong, un-American and will do far more harm than good."
In Biden's speech outlining the steps that'll be taken by the federal government to mandate COVID vaccines, he called out state governors for undermining his agenda on this front.
As first pointed out by The Daily Wire, several of those governors are now responding to Biden's remarks.
Arkansas: Governor Asa Hutchinson said: "I fully support continued efforts to increase vaccination rates across our nation, but the federal government mandates on private businesses are not the right answer. I have been consistent in the freedom of businesses to require their employees to be vaccinated, and I have opposed the government from saying businesses cannot exercise that freedom. The same principle should protect the private sector from government overreach that requires them to vaccinate all employees."
Arizona: Governor Doug Ducey said "This is exactly the kind of big government overreach we have tried so hard to prevent in Arizona — now the Biden-Harris administration is hammering down on private businesses and individual freedoms in an unprecedented and dangerous way. This will never stand up in court. This dictatorial approach is wrong, un-American and will do far more harm than good. How many workers will be displaced? How many kids kept out of classrooms? How many businesses fined? The vaccine is and should be a choice. We must and will push back."
Georgia: Governor Brian Kemp said "I will pursue every legal option available to the state of Georgia to stop this blatantly unlawful overreach by the Biden administration."
Mississippi: Governor Tate Reeves said "The President has no authority to require that Americans inject themselves because of their employment at a private business. The vaccine itself is life-saving, but this unconstitutional move is terrifying. This is still America, and we still believe in freedom from tyrants."
Montana: Governor Greg Gianforte said: "President Biden's vaccination mandate is unlawful and un-American. We are committed to protecting Montanans' freedoms and liberties against this gross federal overreach."
⬇️