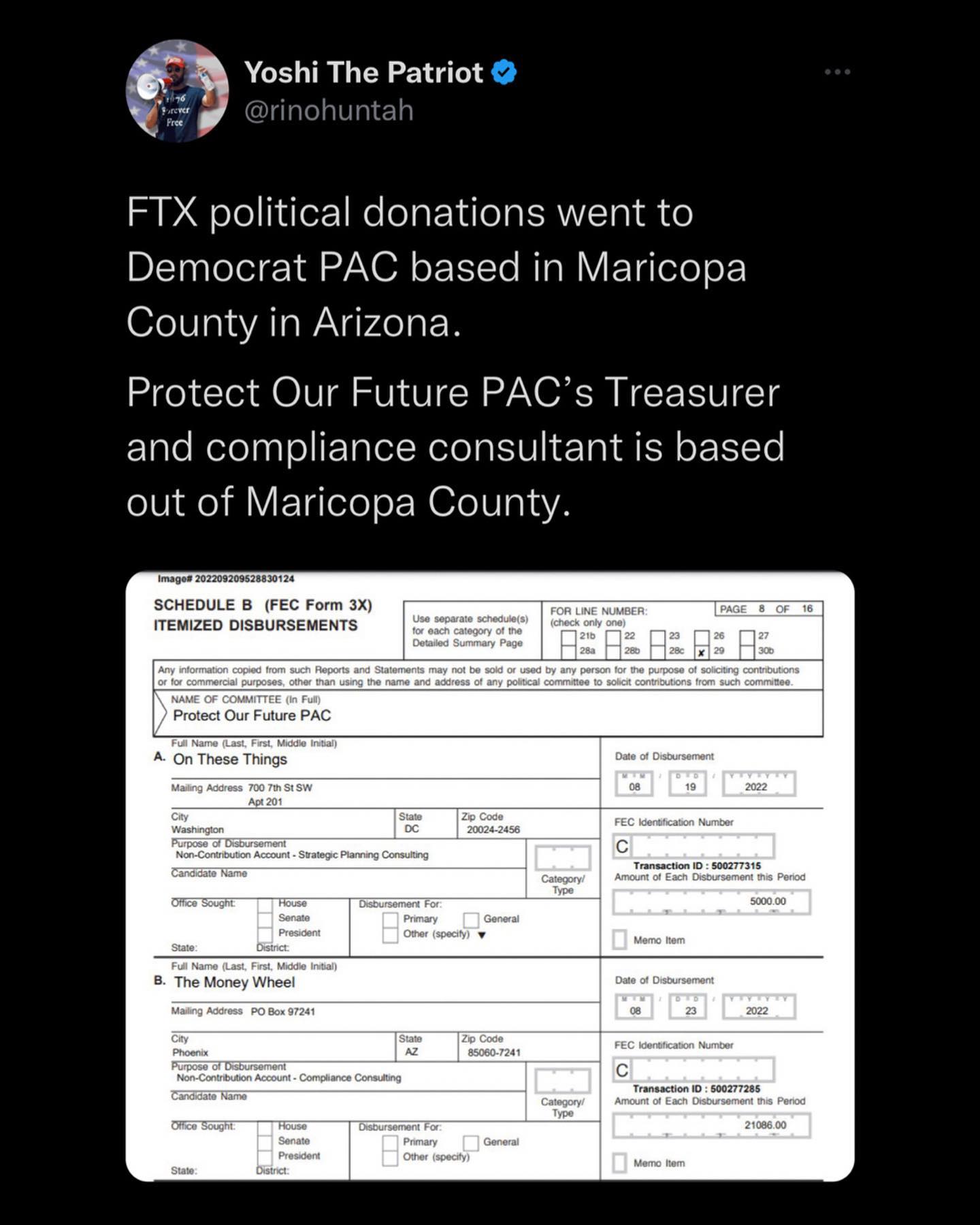 To Protect Our Future PAC received $27,000,00 in donations from FTX.
FTX directly funded their treasurer and consultant with funds that Indirectly lead to the election of Katie Hobbs through The Money Wheel LLC (TMW). Katie Hobbs paid the consultant, TMW, $114,500.
Pray for @karilake if they can't stop her in this election, I'm afraid of what else they might do. It is now abundantly clear that stealing the election from her is a global operation, so you have to ask, why do so many people care? I mean, this goes all the way back to Ukraine now.
It also goes back to 2020. Maricopa was one of the epicenters of the fraud and one of the last key counties in the 2020 election that Trump "lost."
If you fix Arizona, you fix 2020 and nothing will stop Trump from returning in 2024. This is why they are doing EVERYTHING to stop Kari Lake.
Source: yoshithepatriotbackupaccount