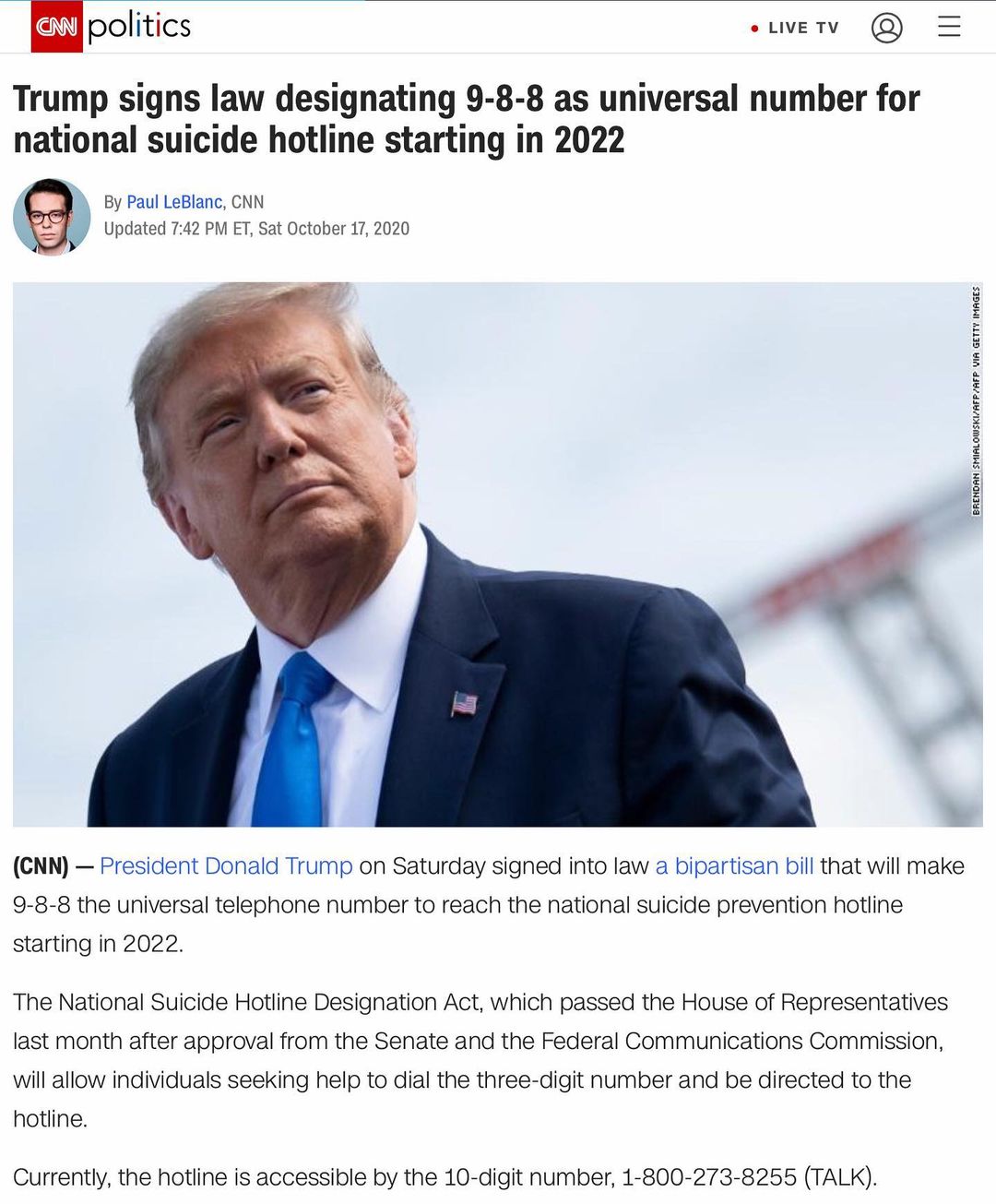 Winning
🙏🏻🙏🏻🙏🏻
Trump signs law designating 9-8-8 as universal number for national suicide hotline starting in 2022
(CNN) – President Donald Trump on Saturday signed into law a bipartisan bill that will make 9-8-8 the universal telephone number to reach the national suicide prevention hotline starting in 2022.
The National Suicide Hotline Designation Act, which passed the House of Representatives last month after approval from the Senate and the Federal Communications Commission, will allow individuals seeking help to dial the three-digit number and be directed to the hotline.
Currently, the hotline is accessible by the 10-digit number, 1-800-273-8255 (TALK).