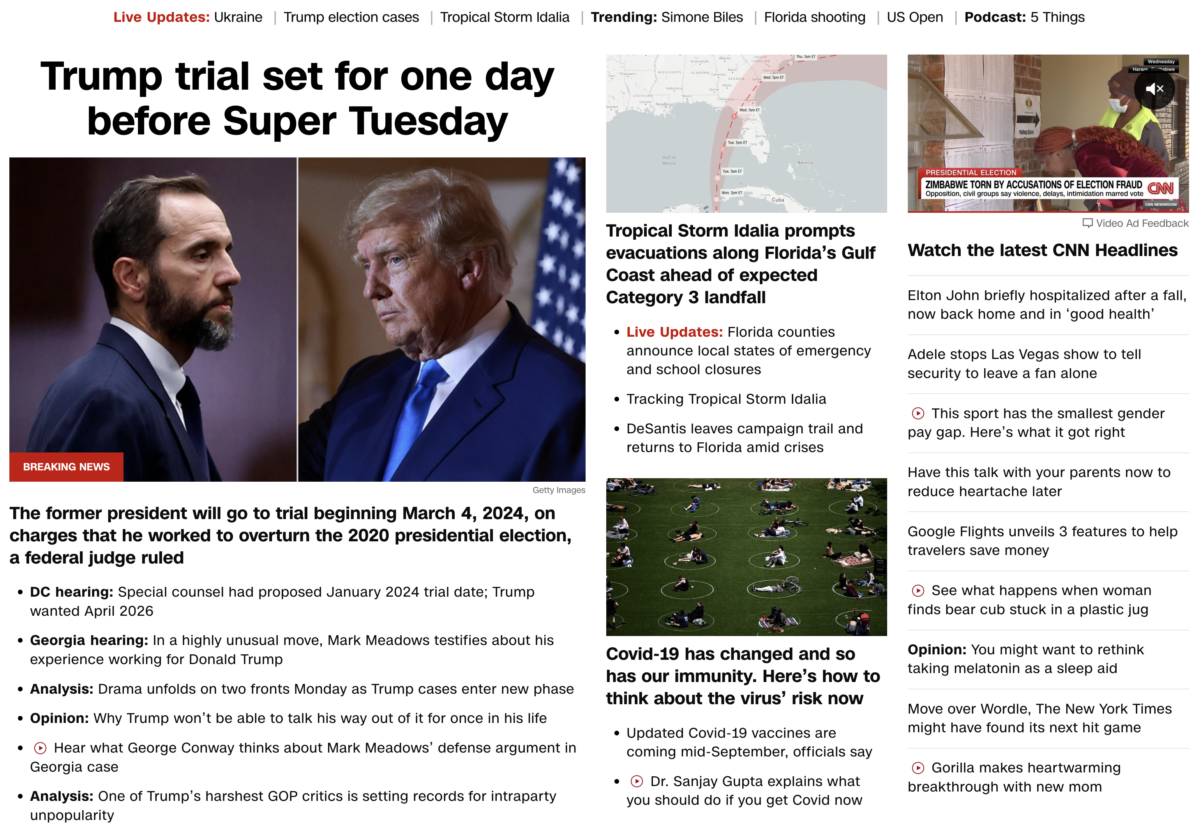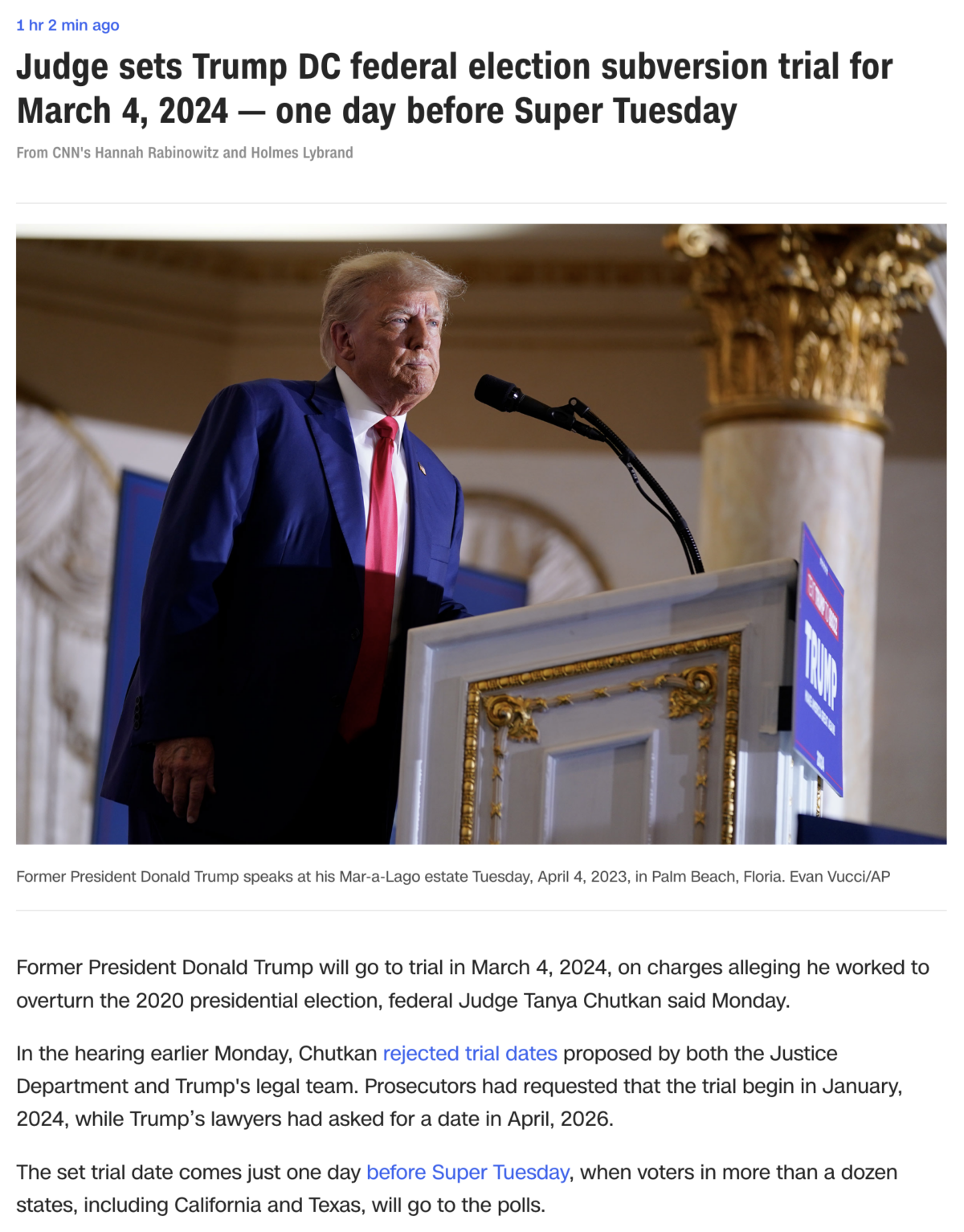 https://www.cnn.com/politics/live-news/trump-indictment-2020-election-08-28-23#h_21a9c649218fefeea98e84e2643e470d
MLK was from Atlanta and this trial is for Atlanta.
This news comes on the 60th anniversary of MLK's I Have A Dream speech.
Of course, we know it is all about the upcoming 60th presidential election (and in history, Lincoln was elected in 1860, and JFK was elected in 1960, and they were both assassinated).

This is a ritual, 27 weeks before the court date. *Ritual = 27

Here is Trump's court dates.