We now know that Italy was involved in spying on me in Rome with Mifsud and Flynn case. Durham's probe became criminal after learning about this from Italian officials. Key question is, why did Obama have the Italian PM visit him in October 2016 right when the spying ramped up?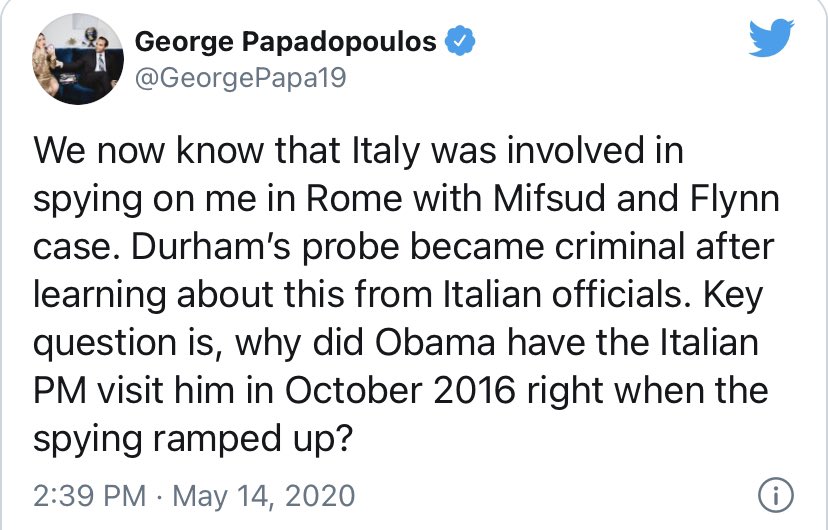 UH OH Obama Friend and Former Premier Matteo Renzi Triggers Political Crisis in Italy
thegatewaypundit.com/2021/01/obama-
BREAKING
THREAD
Seemingly self-funded investigative reporters in Italy have uncovered the source of the election steal with proof.
— The Real Diana Prince (@wqnder_wqman) January 16, 2021