Voter Fraud Discovered in California
by Is-Rael Landes 11/28/18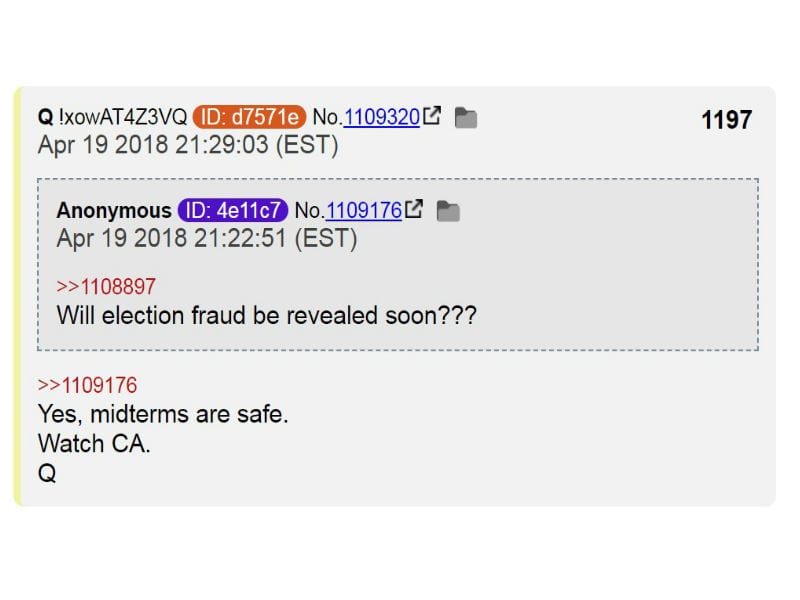 Do you believe in coincidences?
Qanon reports back in April 19th of 2018 that election fraud will be revealed soon, and advises us to watch California.
According to the LA Times as of November 20th 2018, 9 people have been charged with "circulating a petition with fake names, voter fraud and registering a fictitious person." Those charged recruited homeless in downtown LA Skid Row, paying them in cash and cigarettes, per forged signatures.
Individuals charged include Kirkland Kauzava Washington, 38, Harold Bennett, 53, and Louis Thomas Wise, 36, have been charged and may face up to six years and four months in prison. Other charged include Richard Howard, 62, Rose Makeda Sweeney, 42, Christopher Joseph Williams, 59, Jakara Fati Mardis, 35, Norman Hall, 61, and Nickey Demelvin Huntley, 44 have been charged and may face up to four years and eight months in prison.