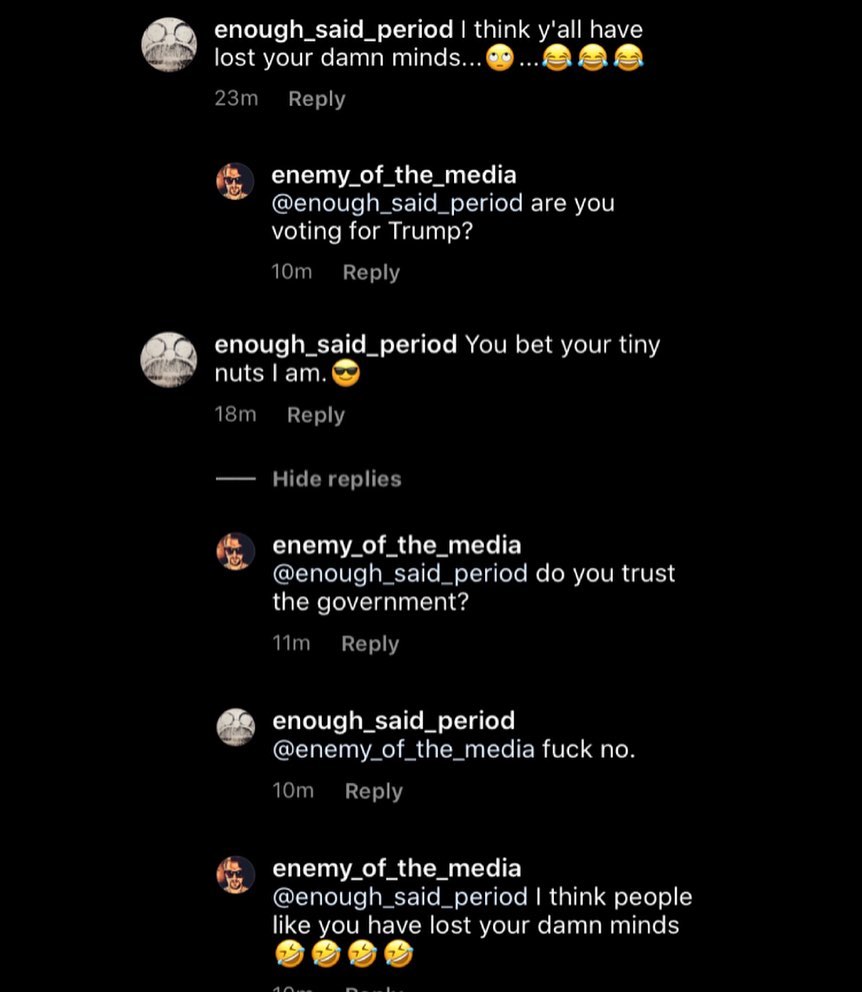 Walked him right into that one.
Seriously though, you know it's not obligatory to vote right? Don't give me that lesser of 2 evils BS. "Voting for a lesser evil is still voting for evil" – @theycantsuicideusall
On a side note, I have been getting railed all day by these people for daring to post about the DOJ whistleblower complaint and Trumps suspicious discontinued modeling company…But I have yet to receive one reply that wasn't in the form of an insult and void of any legitimate criticism towards what I posted. All that was even close to worthy was a suggestion to look into "operation legend" which was claimed to show visual proof of children that were saved by the Trump administration. However, this is just an organization put together in response to the violent crime of the George Floyd riots and shows no visual proof of any trafficked children saved.