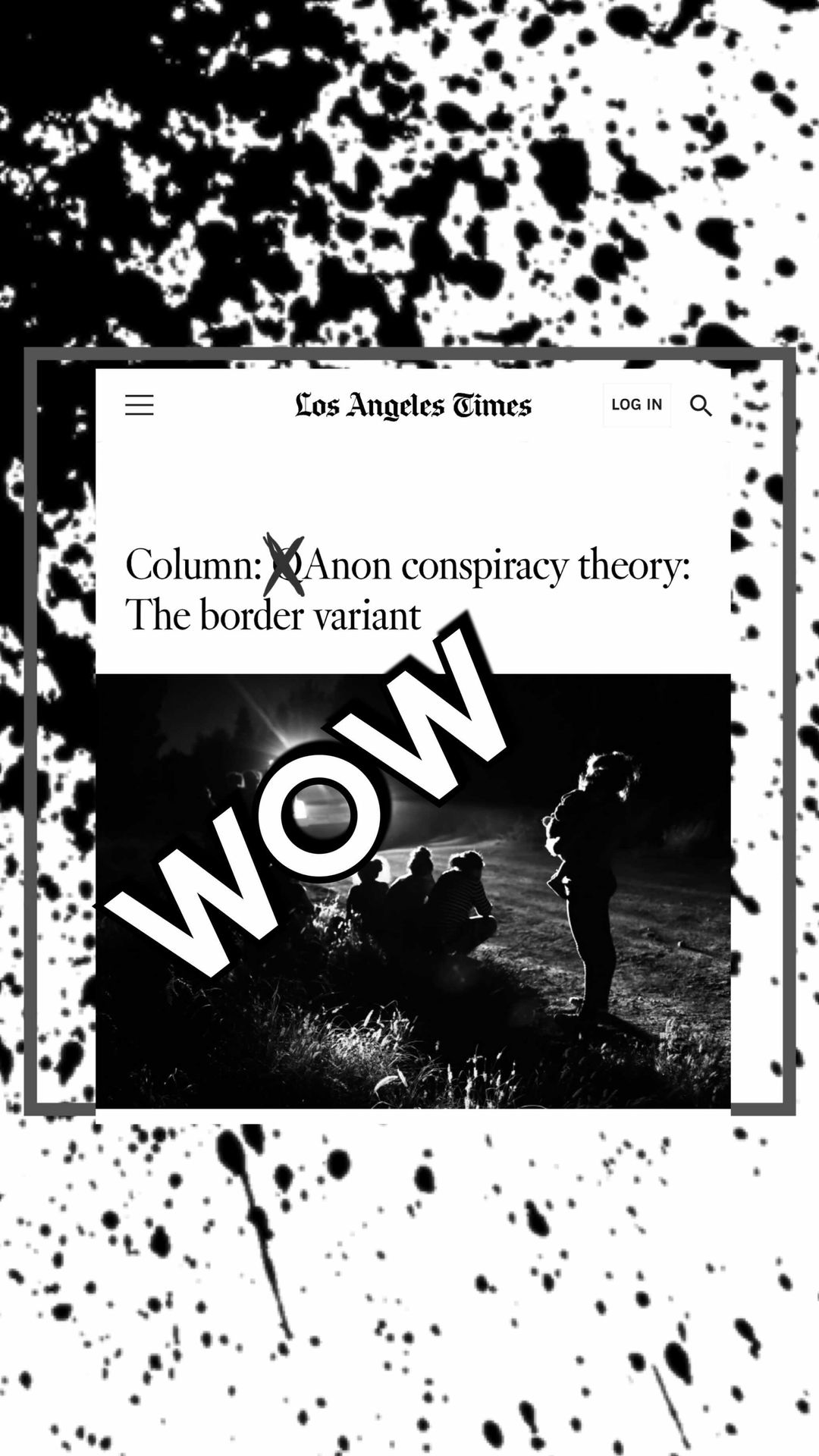 What you see-
𝘛𝘰𝘱: LA Times "opinion piece" expressing that footage like this fuels "k€w 🅰️n0n"
𝘉𝘰𝘵𝘵𝘰𝘮: Field notes and manifestos from a former Mexican police officer and a Combat war medic
𝗜𝗠𝗔𝗚𝗜𝗡𝗘 being 𝗦𝗢 depraved, 𝗦𝗢𝗟𝗗 𝗢𝗨𝗧 𝗦𝗢 𝗛𝗔𝗥𝗗, that you have lowered yourself at such a level of callousness, that you have to inject mythos upon mythos, and add a dash of Zatarans and K€w 🅰️N0N to try to 𝘤𝘰𝘯𝘷𝘪𝘯𝘤𝘦 the public that what you see 𝙞𝙨𝙣𝙩 what you see.
1/3 children have gone missing under the B1d€n Residency, but it is now "𝙆€𝙒 🅰️N0N" to think that there is correlation between unresponsive children and the ultimate, statistically provable, possibility that the featured children could become part of a nefarious fate.
Someone at the L.A. Times has sold their soul 𝘽𝙄𝙂𝙂𝙇𝙔, to not only spin this bullshit into oblivion and demean the environment of ch*ld tr*ff*ck*ng, but in the same breath conclude that people like you should be viewed as a threat and that you must be stopped. 𝘚𝘪𝘵 𝘰𝘯 𝘵𝘩𝘢𝘵 𝘵𝘩𝘰𝘶𝘨𝘩𝘵 𝘧𝘰𝘳 𝘢 𝘴𝘦𝘤𝘰𝘯𝘥.
>> https://www.latimes.com/opinion/story/2021-09-15/column-qanon-conspiracy-theory-the-border-variant