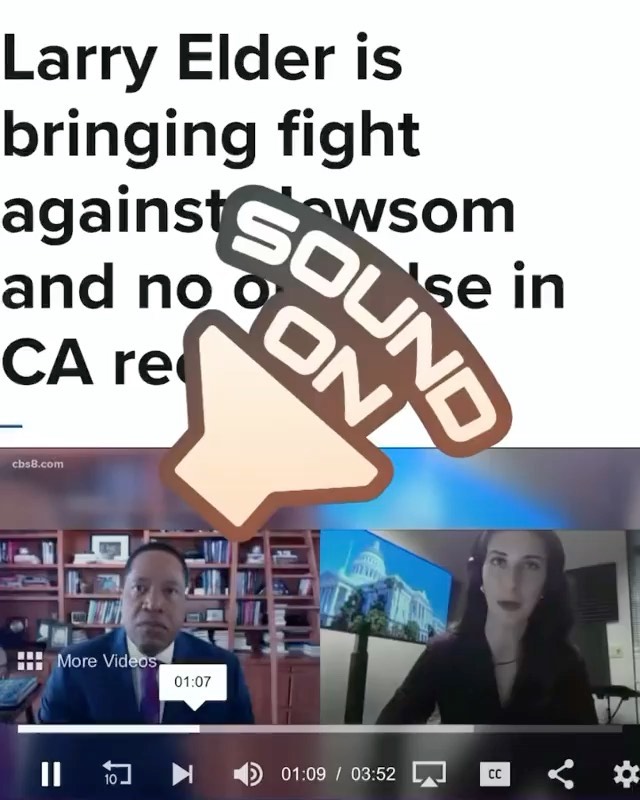 You guys might want to think twice about voting for Elder.
Medical freedom is quite literally the most pressing issue we face as Californians and there is a growing consensus among conservative voters that Larry Elder will protect your freedom – I could not just sit idle after hearing this.
Here you go. Without hesitation. Without a pastor or political strategist giving him talking points. Here is Larry being raw, uncensored and unscripted Larry on the topic of preserving and protecting your medical freedom.
Simply put – he won't.
If you are fighting to protect your right to choose what's best for you and your family, Larry Elder CANNOT be your choice for governor.
As I stated repeatedly, I would revoke the state of emergency and strip away any power local government has to impose unnecessary mask and vaccine mandates.
It's about choice, not mandates – at any level of government.
Popularity doesn't equate to what's best for California. Vote your values.
Candidate @atrimino
Source: unbearabledeplorable19